Interior designer Henriette von Stockhausen reveals the best – and worst – places to hang mirrors
Henriette is renowned for her magical use of mirrors. Here she shares her expertise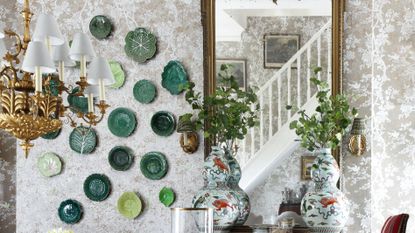 (Image credit: VSP Interiors)
'Everyone knows mirrors are good at doubling a sense of space, but I love a mirror for how it magnifies the light and adds a magical mood,' says Henriette von Stockhausen.
See: Interior design tips – decorating secrets for the world's top experts
Co-founder of VSP Interiors (opens in new tab) and curator of some of the most elegant projects on both sides of the Atlantic, Henriette is well-known for her passion for creating luxurious and colorful interiors, which are often crowned with her secret design weapon: mirrors.
Here, Henriette tells us the best – and worst – places to hang mirrors, and expands on designing with mirrors, including how to create a majestic mirror paneled wall.
1. Swap modern mirror glass for antiqued
'I always use mirrors with an antiqued effect,' says Henriette. 'It softens everything that it reflects. Sadly, it is more expensive, but it really is worth it as it makes the room feel immediately more settled.'
See: Mirror ideas – for brighter, bigger-looking rooms, instantly
2. Hang mirror on mirror for a dramatic effect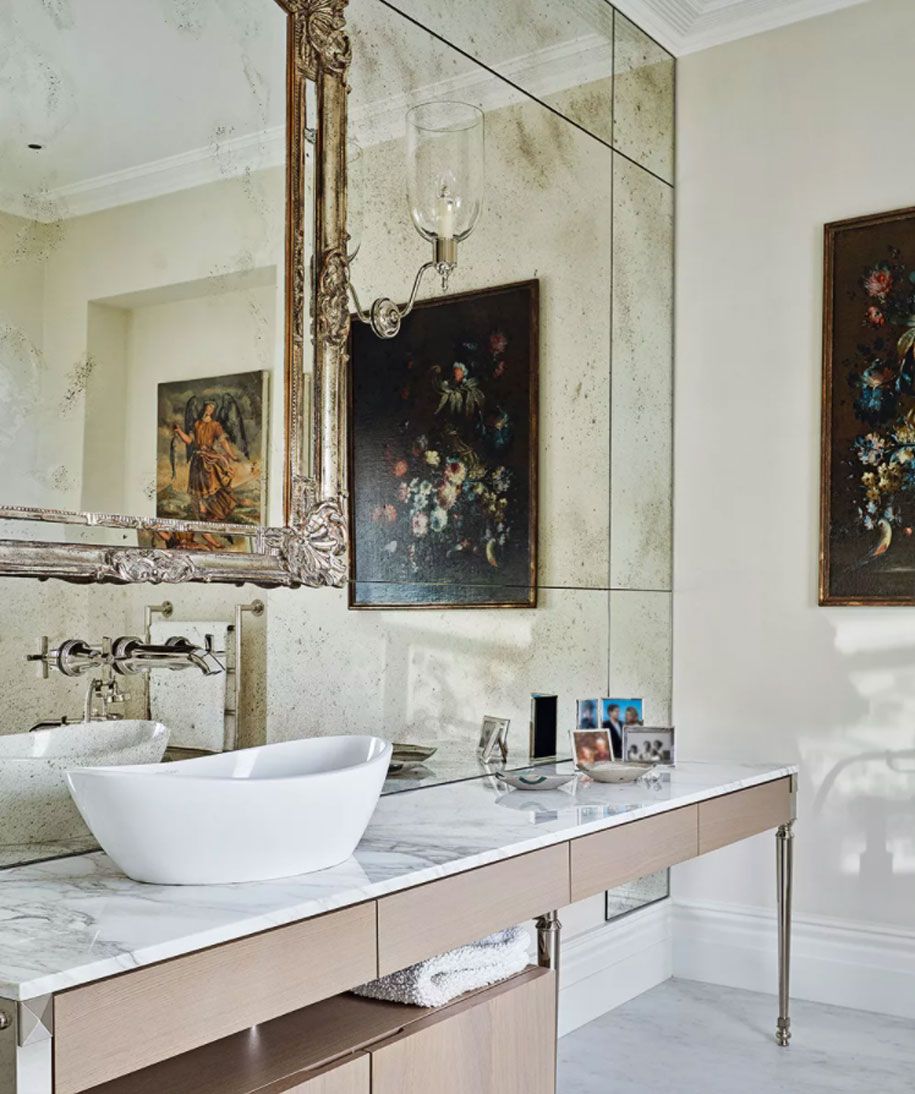 Henriette emphasizes the exquisite effects of placing mirror on mirror, as in the bathroom above:
'I enjoy nothing more than mirror on mirror – for example, mirror paneling on a wall, with a Venetian mirror hung on top. The reflections are heavenly.'
See: Decorating with antiques – 5 top tips from designer Henriette von Stockhausen
3. Mount light fittings on mirrors
'I love mounting light fittings on mirrors. The mirror reflects the light so that it seems to sparkle – it is never not a complete success,' says Henriette.
The bathroom – often the smallest space in the house – is a great place to try this trick – as in the room above.
See: Bathroom lighting ideas – brighten up your space with an efficient lighting scheme
4. Use mirrored backsplashes to make a small kitchen look bigger
'I have used mirrored backsplashes for a smaller kitchen. In designs that have wall-mounted cabinets with under-cupboard lighting, it can work really well,' says Henriette.
See: Small kitchen ideas – turn your compact kitchen into a smart, organized space
5. Use mirrored furniture to boost light levels
'I like to use four-poster beds to create a room within a room. This mirrored bed adds a contemporary touch to a traditional four poster design. The antiqued finish gives a gentler, mottled reflection. To further soften the effect, I fully upholstered the back of the bed with a decorative antique suzani, which is the focus of the room.'
6. Where not to hang mirrors
Despite praising a mirror's enduring ability to add elegance and grandeur to a room, Henriette urges us to think carefully about its position and reveals the rooms where we should be cautious.
'Think carefully where the mirrors are positioned, where they end, and what will be reflected in them. I don't use them in a dining room as people don't like to see themselves reflected while eating or speaking,' Henriette shares.
'I wouldn't place a full-length mirror opposite a shower and never one behind a loo,' she adds. Instead, choose a beautiful mirror for above a basin – it will act as a focal point and enhance space and light levels.
You can see more on decorating with mirrors in our guide.
Where Henriette shops for mirrors
'I tend to use Saligo Design (opens in new tab) quite a lot; it offers a huge range of antique mirrors. Dominic Schuster (opens in new tab) is another absolute favorite for antiqued and gilded mirrors. The team are so lovely to work with and the best in the business, in my opinion.'
Henriette studied at City & Guild of London Art Schools and gained a master's degree at Sotheby's Institute where she honed her appreciation and love for antique furniture and decorative design from 17th Century through to 20th Century. Henriette studied at the prestigious Inchbald School of Design. On graduating she gained experience with leading interior designers including Stephen Ryan who had been head of David Hicks Design. She also had a spell in theatre design which enabled her to indulge her more flamboyant side and made her realise just how much she relishes any challenge.